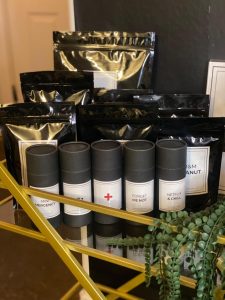 Since launching our Marketplace Kit promotion, hosts have been inspired to sell more of their items in their short-term rentals and discover what their guests love. This past November, our featured host, Dr. Christin Bradley, introduced her Marketplace Kit in her lovely short-term rental in Denton, Texas. Within one day of having her Marketplace Kit in her rental, she received her first purchase. Her guests bought the Charger Kit, Pearly Whites and the KitKat pack. Christin showed us her sales and said, "Literally the first day I set it up! I love this!!!" and told us that in just 12 hours, she already made 28 dollars. Imagine what could be made in a month? Or even a year! We're excited to see what's to come for her rental. 
Here's what else Dr. Christin had to say: 
"As a short-term rental host I am constantly trying to think of creative ways to give my guests the best experience possible.
True story: My first job at just 16 years old was in a hotel and I remember having to stock the hotel room with soaps, water, and other necessities for guests! Some items were even available for guests to purchase.
I wanted to create a very similar concept in my own short term rental!
✨The perfect getaway Marketplace✨!"
"
It's a win for the host because the host makes additional profit beyond their rental income, and the guest gets to enjoy snacks, toiletries or whatever else they may need that is on the cart without having to go to the local store!"
– Dr. Christin Bradley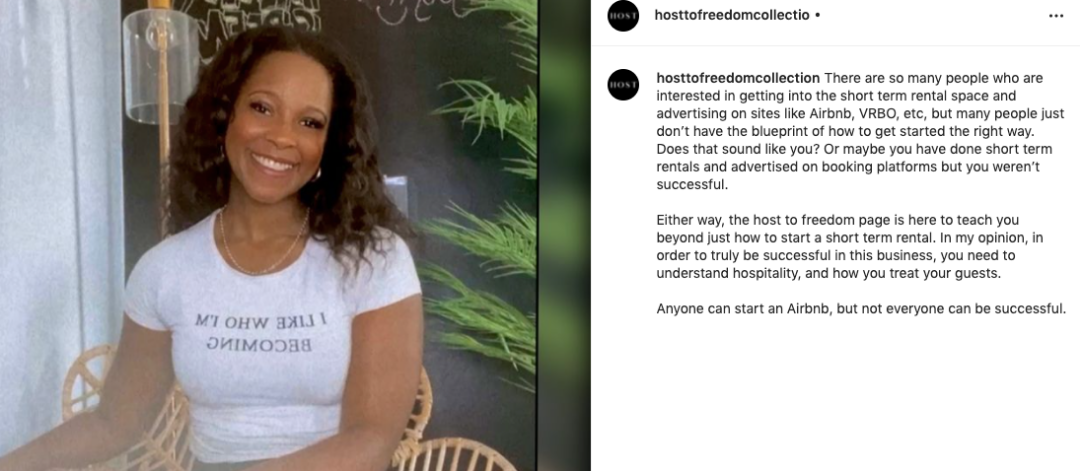 With the Marketplace Kit promotion, we hope this allows guests to discover how easy it is to sell items that will enhance guests' stay. Even the smallest of items could make a guest stay that much better. For example, if your short-term rental is a cozy cabin, selling hot chocolate mixes for your guests to sip on could be the 'icing on the cake.'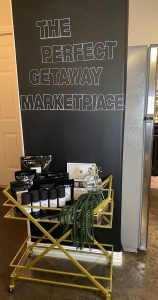 The BnSellit Kits have also inspired Dr. Bradley and now she sells her small businesses' merchandise! Her online business is called the Host to Freedom Collection, which consists of home and lifestyle-created products (along with also providing its audience with tips and tricks about everything short-term rental). Besides her Marketplace Kit, she has begun selling her @HosttoFreedomCollection mugs that have handmade phrases on them like" Be Our Guest" and "The Perfect Getaway." How cute! Now her guests can take something to remember her rental by. All she had to do was upload an image of her mugs on the BnSellit app, add a price, description and now her items are ready to be purchased by the next guest that comes across them.
A side table or counter is perfect for displaying your Marketplace Kit or other items for sale. Bradley has created a dedicated corner to all the items she sells with a chalkboard and a stylish side table for her guests to check out. This is sure to be the first thing her guests are drawn to look at. She has also conveniently placed her unique Host ID beside her items for sale to ensure that guests know exactly how to purchase these items. 
All Dr. Bradley' guests have to do is scan the QR code or search the website address to take them to her online store and . . . poof! A sale is made.
According to SiteMinder's 2021 Changing Traveler Report,
60% of US travelers "Now expect higher standards from their accommodation providers".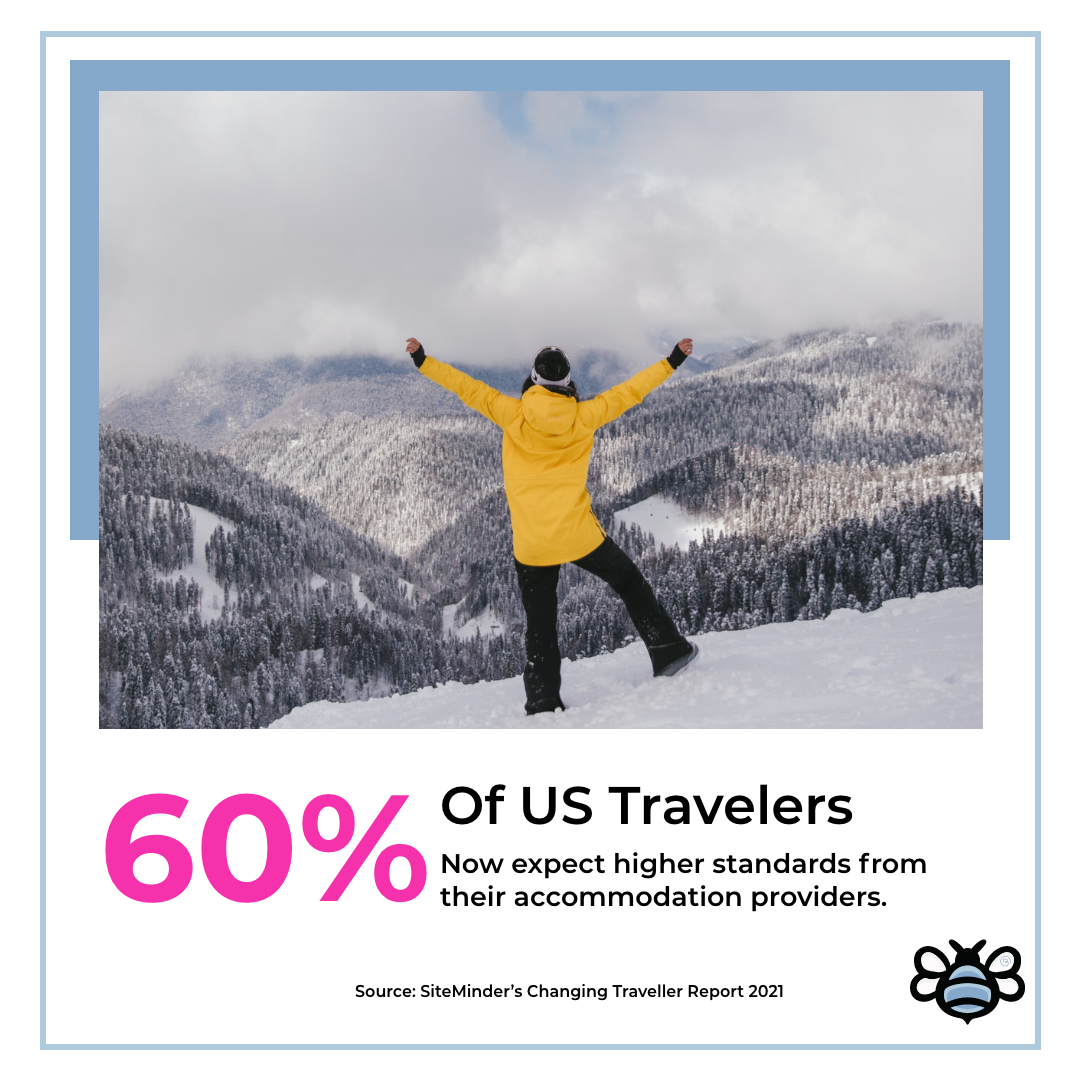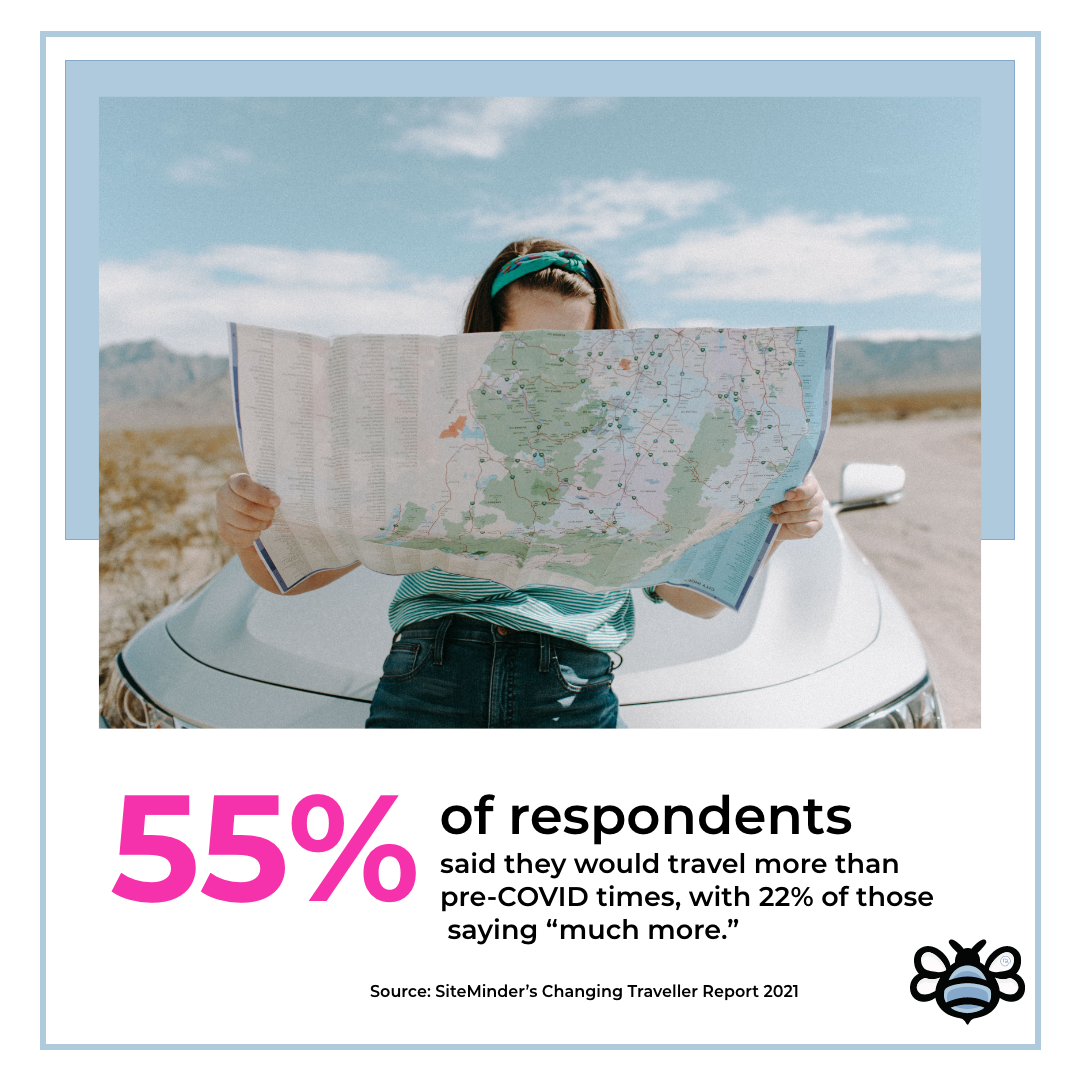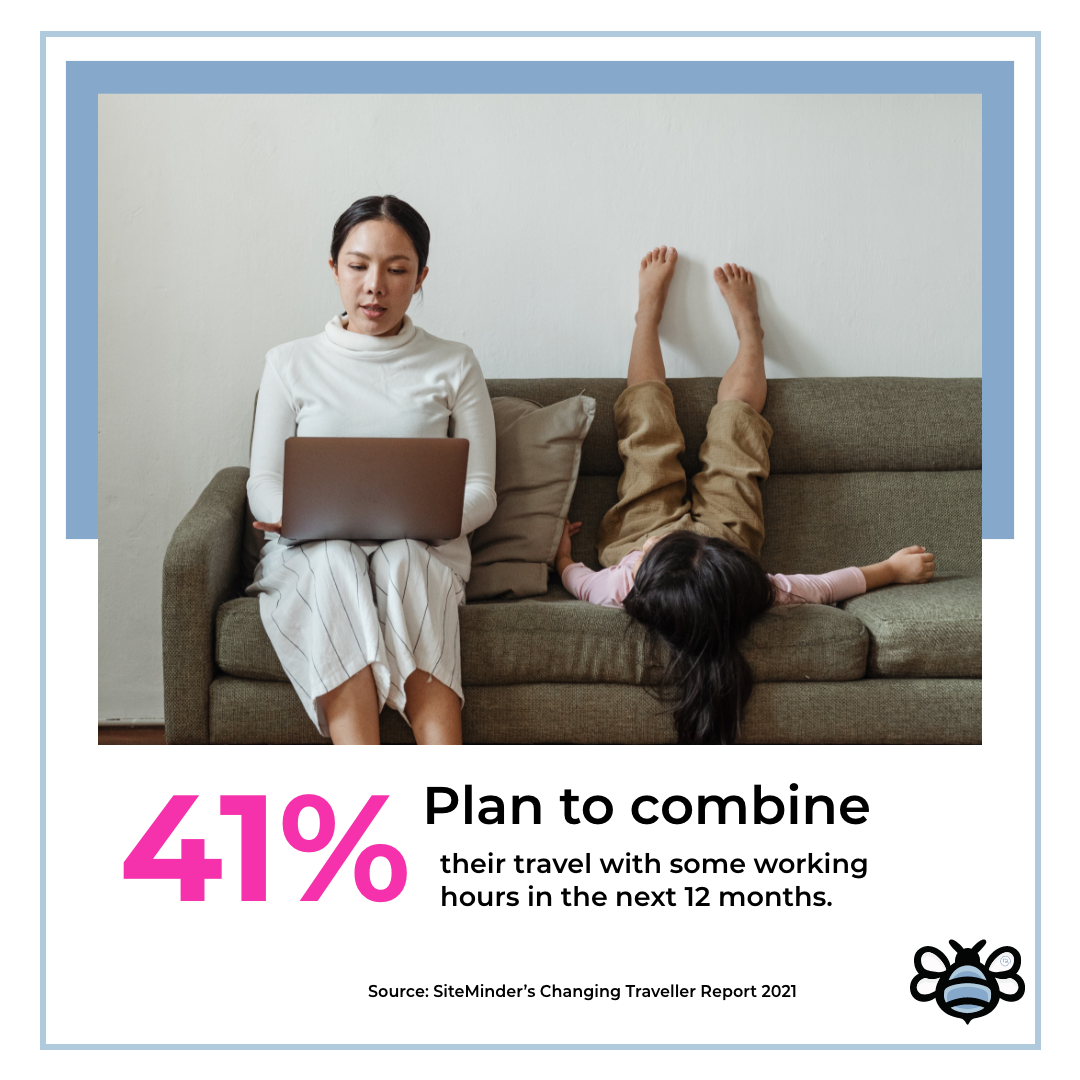 When guests prepare to travel, they may often forget certain items, and once they arrive at your rental, they may not want to leave to go buy those forgotten items. By providing items in the convenience of their vacation rental, they can breathe a sigh of relief. Not only does this innovative service provide comfort, but it can also provide entertainment and fun! Hosts should think about making their guests stay that much more fulfilling by selling things like games, spa kits or renting out sports equipment. The BnSellit Marketplace is a collection of essential items and curated products specially put together for every short-term rental guest to enjoy. Feel free to take inspiration from what comes in the Kit to sell your own items! 
We created the Marketplace Kit as a starting point for hosts to become familiar with the BnSellit app and see how easy it is to make extra money! Once you wish to replenish your Marketplace Kit, restock packs will be available for purchase at wholesale prices from our supplier via our website. We encourage our hosts to refill their kits with their own items or from local stores. Our app was built knowing there is more money to be made from every short-term rental, and we created a platform for guests to do exactly that.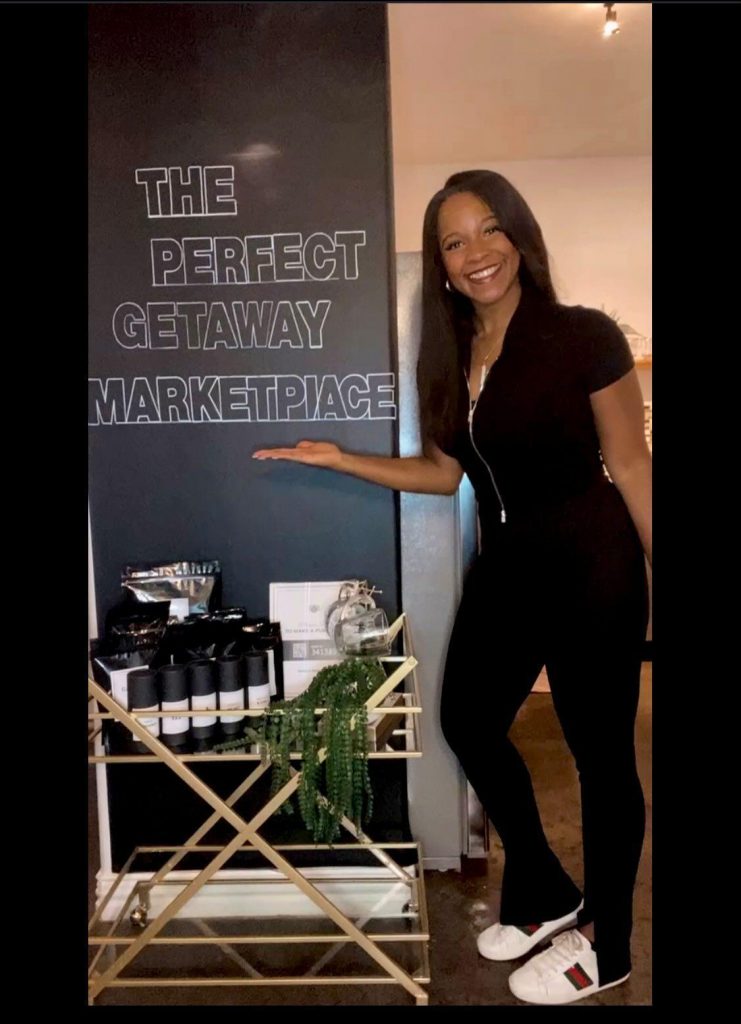 If you are a short-term rental host and wish to be sent one of these kits, email us at info@bnsellit.com or schedule a call using this link: https://calendly.com/bnsellit to see if you are qualified. Don't let this money-making opportunity go to waste! Download the BnSellit app and discover all the new possibilities waiting for you.

Once you receive your Marketplace Kit, don't forget to post a picture of it displayed in your STR and tag us @bnsellitinc to get free shipping on your next restock order!
Bradley's story inspired us to write this blog, and we hope that she encourages you to make much more from your short-term rental today!
Check out Dr.  Bradley's Instagram post to see how she set-up her Marketplace: