A marketplace can mean a variety of things to a variety of people. For some an in-home marketplace simply means products that facilitate convenience for the guests during their stay. For others, the same marketplace acts as a platform to showcase their creativity. At BnSellit we think that there are no limits to our hosts' selling capacity. Whatever you can think of you can sell off!
Last week we spoke about all the unique things our hosts have been adding to their inventory. Today's all about how our wonderful hosts have been showcasing their inventory to make it a successful marketplace.
The first marketplace we feature today is a beautiful mixture of convenience items with a touch of fun and games. The host transformed a simple corner shelving unit into an "all you require" market. It consisted of several products of convenience such as: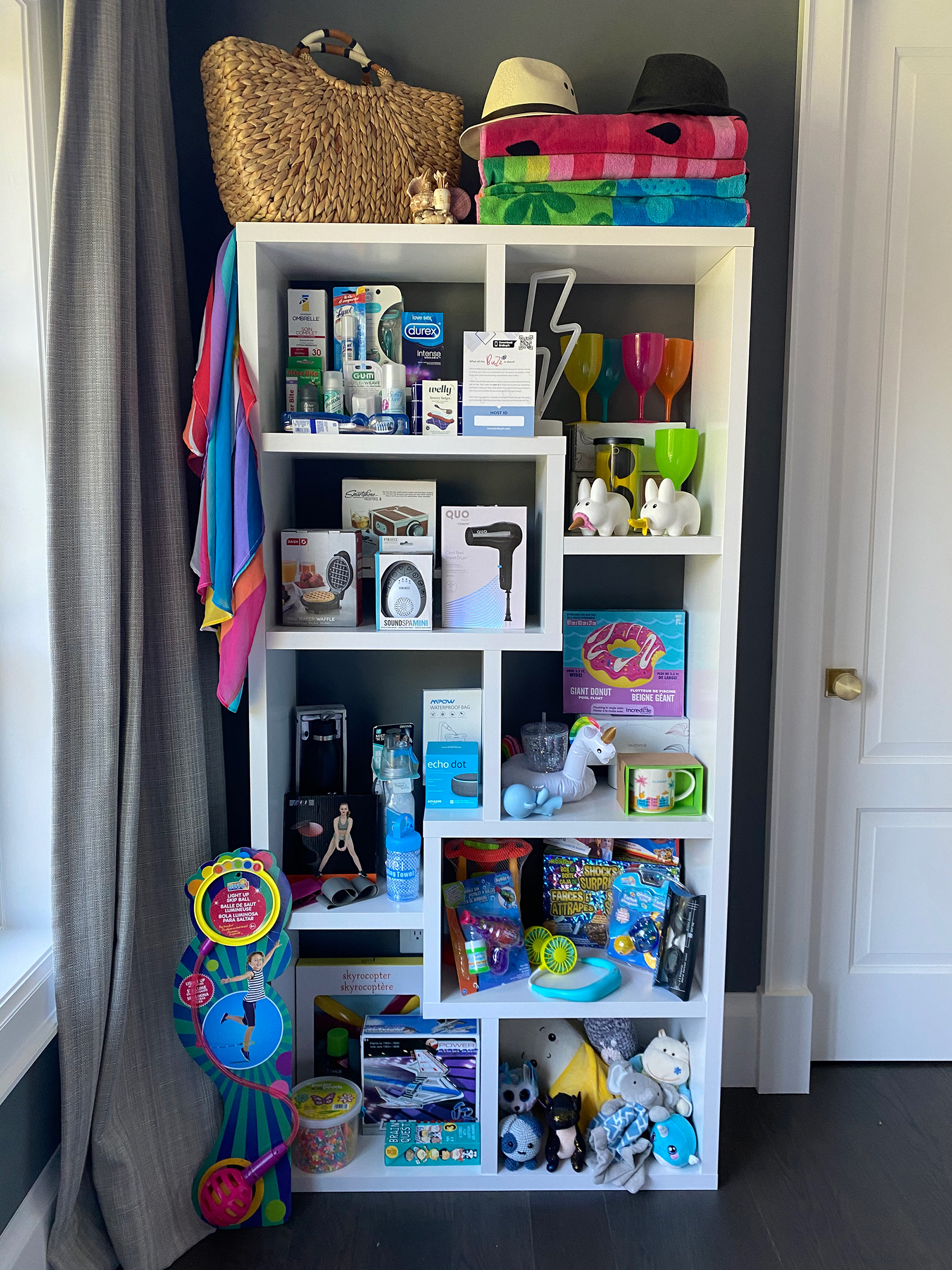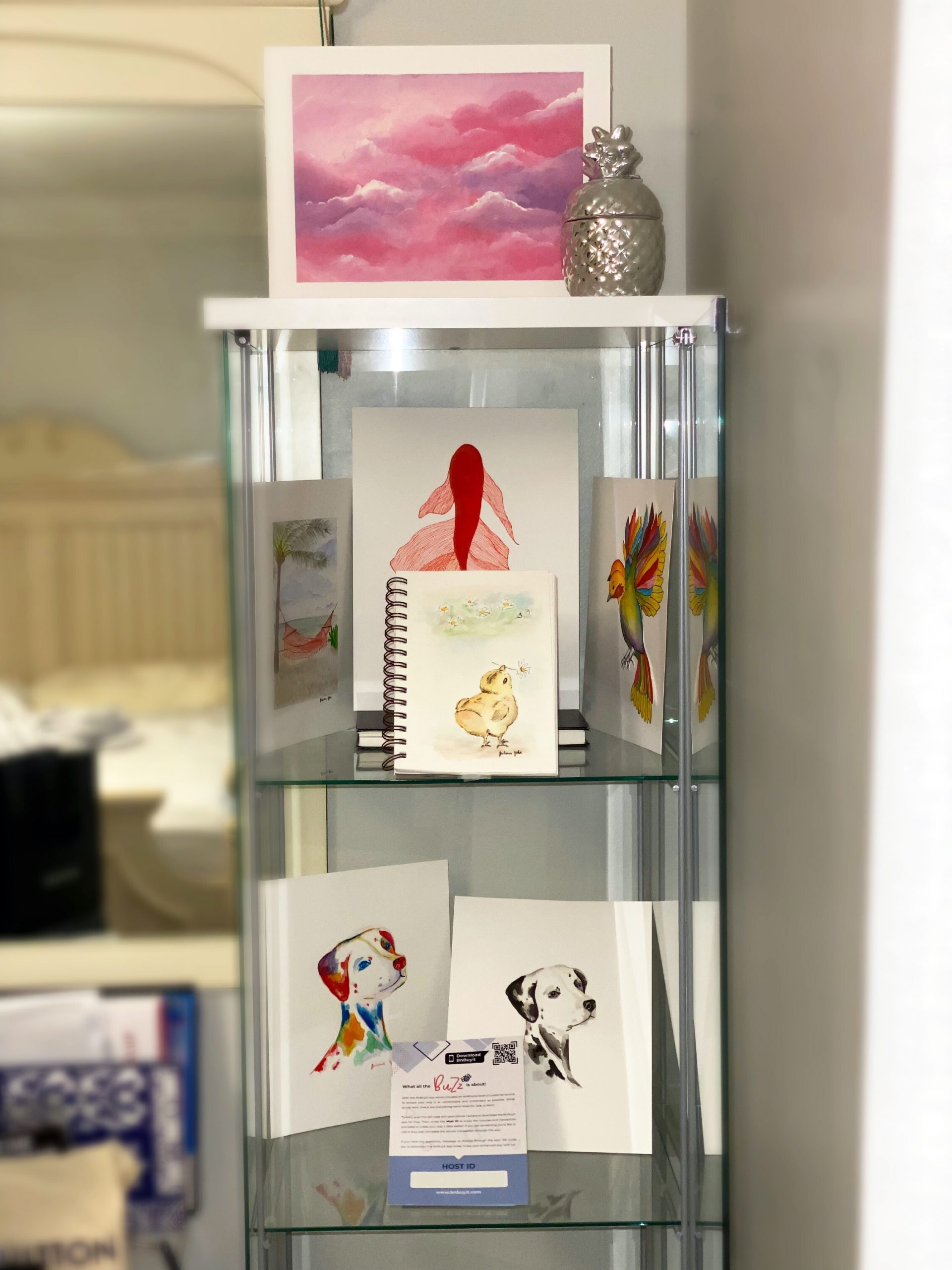 The host behind this amazing marketplace receives a lot of families in their short-term rental. This added another selling incentive, and the host included a lot of fun games and toys to their market.
The second market we are featuring is an artsy host taking an artsy turn. Our talented hosts never fall short on surprises. This marketplace consisted of a variety of colourful paintings and art products. What makes this marketplace so unique is the idea behind it. We at BnSellit believe that every product our hosts can think of, can be sold! Such artsy and creative marketplaces facilitate Guests to take the artwork home and make a permanent memory of their stay. Your hobbies could very well be turned into your money-making store!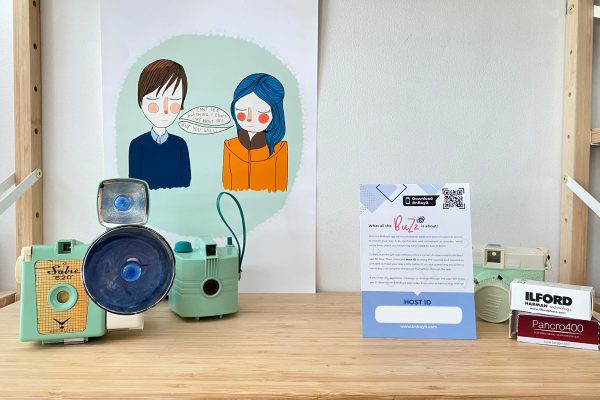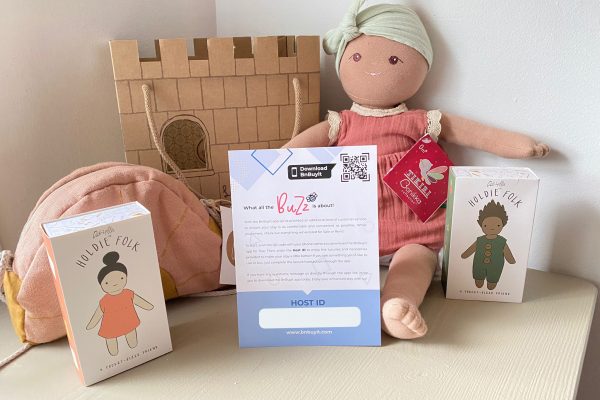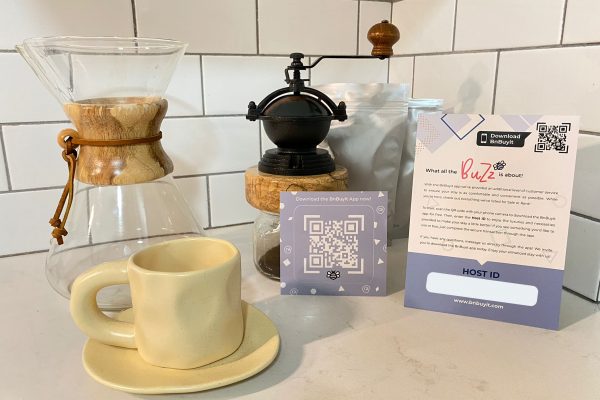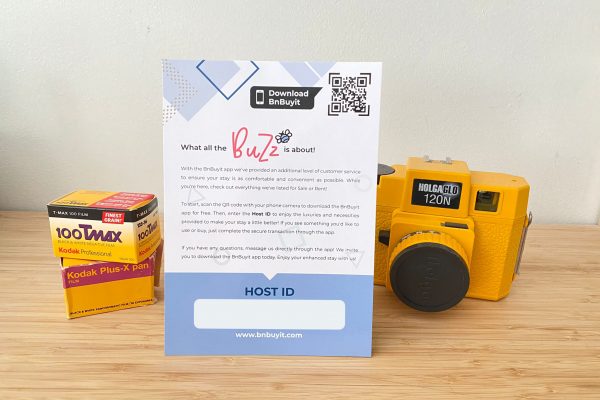 Our next featured marketplace was placed on top of the mini fridge that resembles a speaker giving it a interesting touch. The entire setup really made everything so accessible for guests which helps ensures a good sale.
You don't necessarily have to buy all the products to set up a marketplace. Look around and you will find your very own unique inventory scattered all over your house or STR! The art on the walls the décor on the tables, even kitchen items. You already have a one-of-a-kind marketplace you just need to list it.
Check out the inspirations page to see some other marketplaces. We'd love to see yours too send us a pic!