NEXT LEVEL SERVICE FOR YOUR GUESTS AND EXTRA INCOME FOR YOU
Download the BnSellit app to access the Concierge feature for your property. Once you have signed up you will be provided with a unique Host ID  QR code which you can print and place within your rental property for your guests to scan and purchase ticketed events and excursions. When your guests make a purchase you will receive a percentage of the sale. Do you want more info?

The BnSellit Concierge will provide your guests with the opportunity to purchase exceptional services and unique experiences. A booking platform for local experiences including guided tours, local attractions and ticketed events: comedy clubs, classes, concerts and much more.
This new feature allows hosts to continue to generate revenue beyond stock inventory. The Concierge provides an opportunity to fill their guests' stay with entertainment and memorable experiences.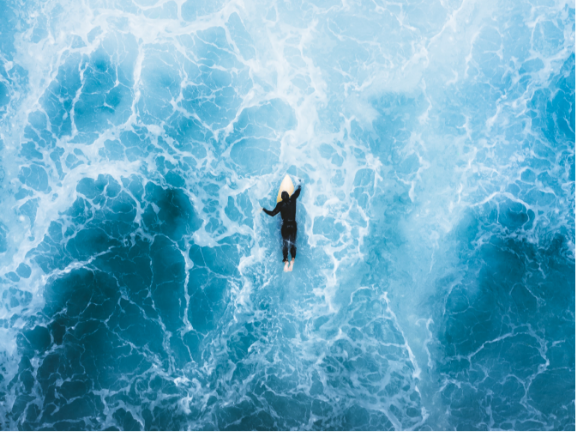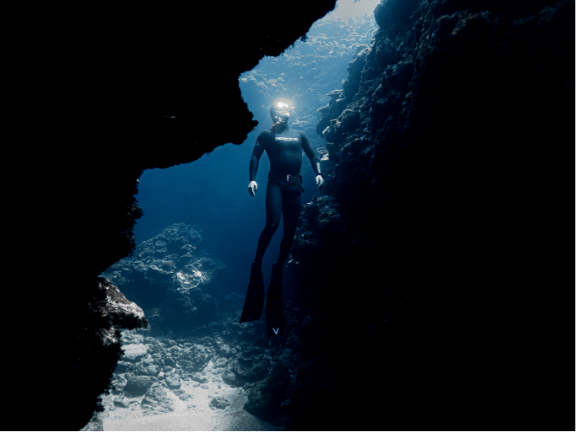 The Concierge provides vacation rental hosts with an additional revenue stream. Hosts receive a percentage of sales when guests book their tickets through the virtual Concierge.
WHERE THE CONTENT COMES FROM
Concierge platform aggregates Experiences in real-time from several content providers to ensure the guest is presented with a variety of exciting local options.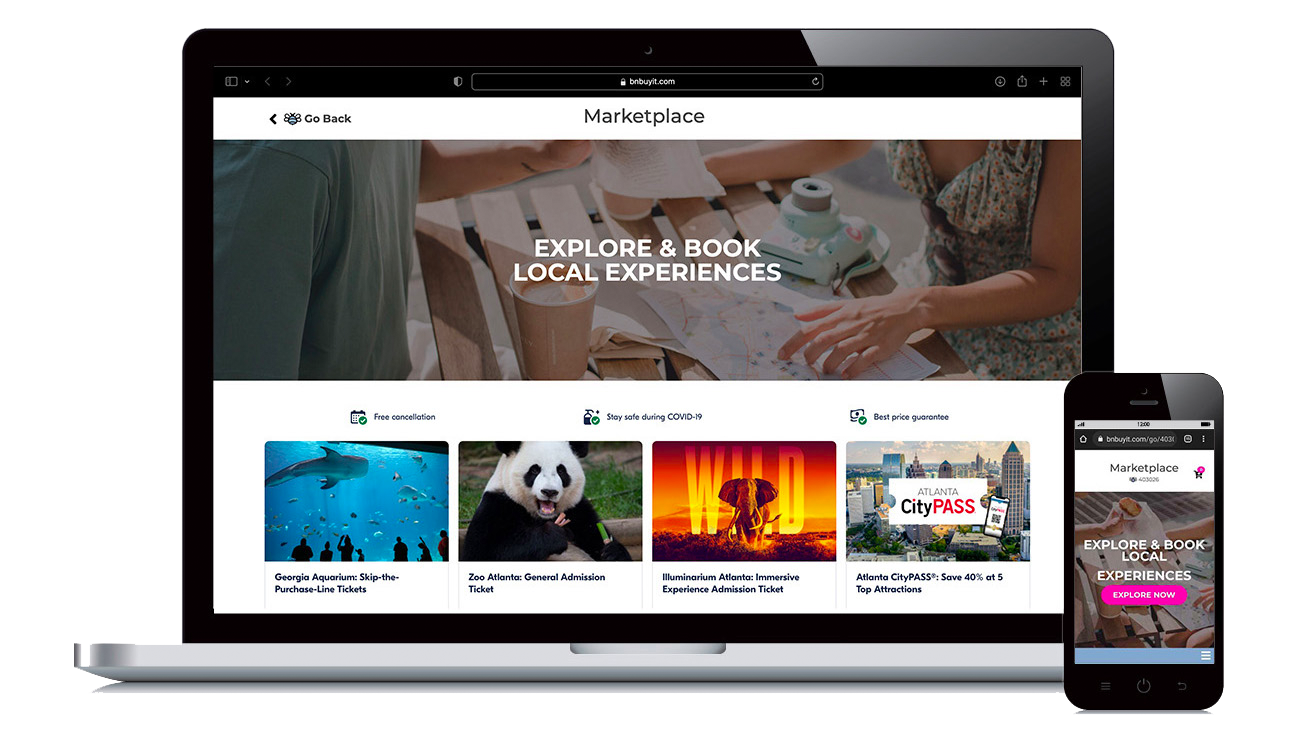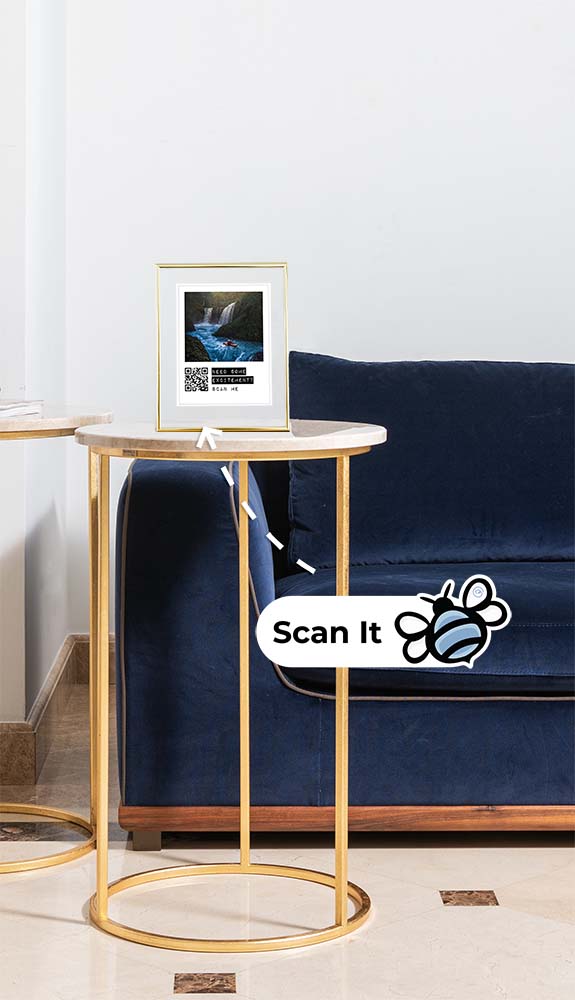 Guest scans the QR Code that is unique to the location.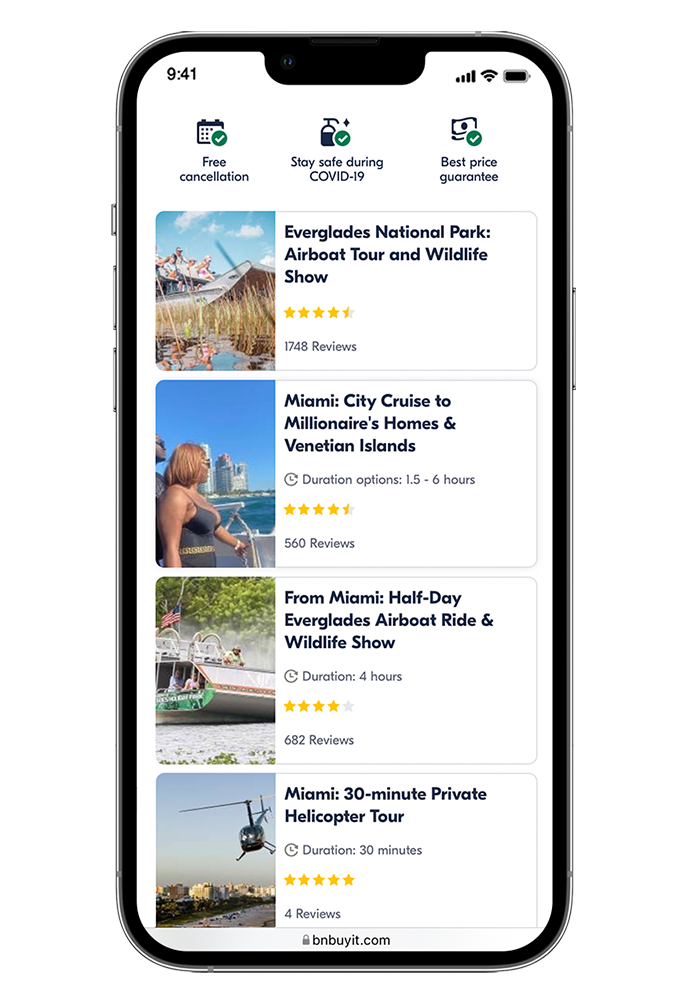 A list of local experiences and attractions is populated.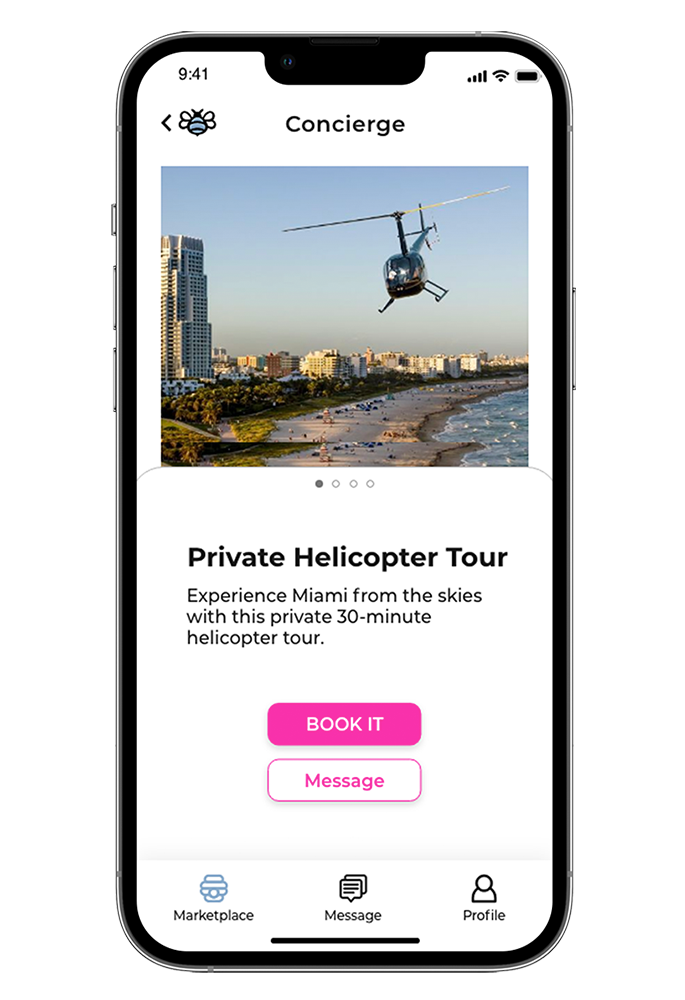 The guest purchases an experience.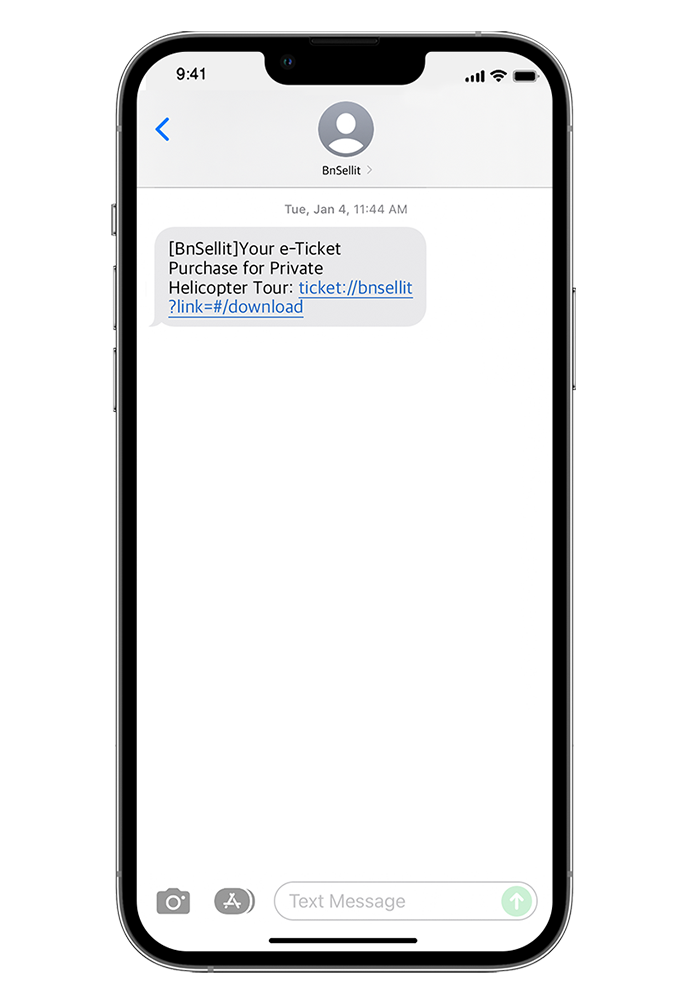 The purchased tickets are sent to the guest via email or text.

HOW MUCH WILL A HOST EARN?
Hosts, Hotels and Enterprise Partners will earn between 7-10% of all concierge sales booked from their location. (excluding applicable taxes)
Each host must display QR code signs for the guests to scan and discover local experiences including tickets to tours, attractions and much more.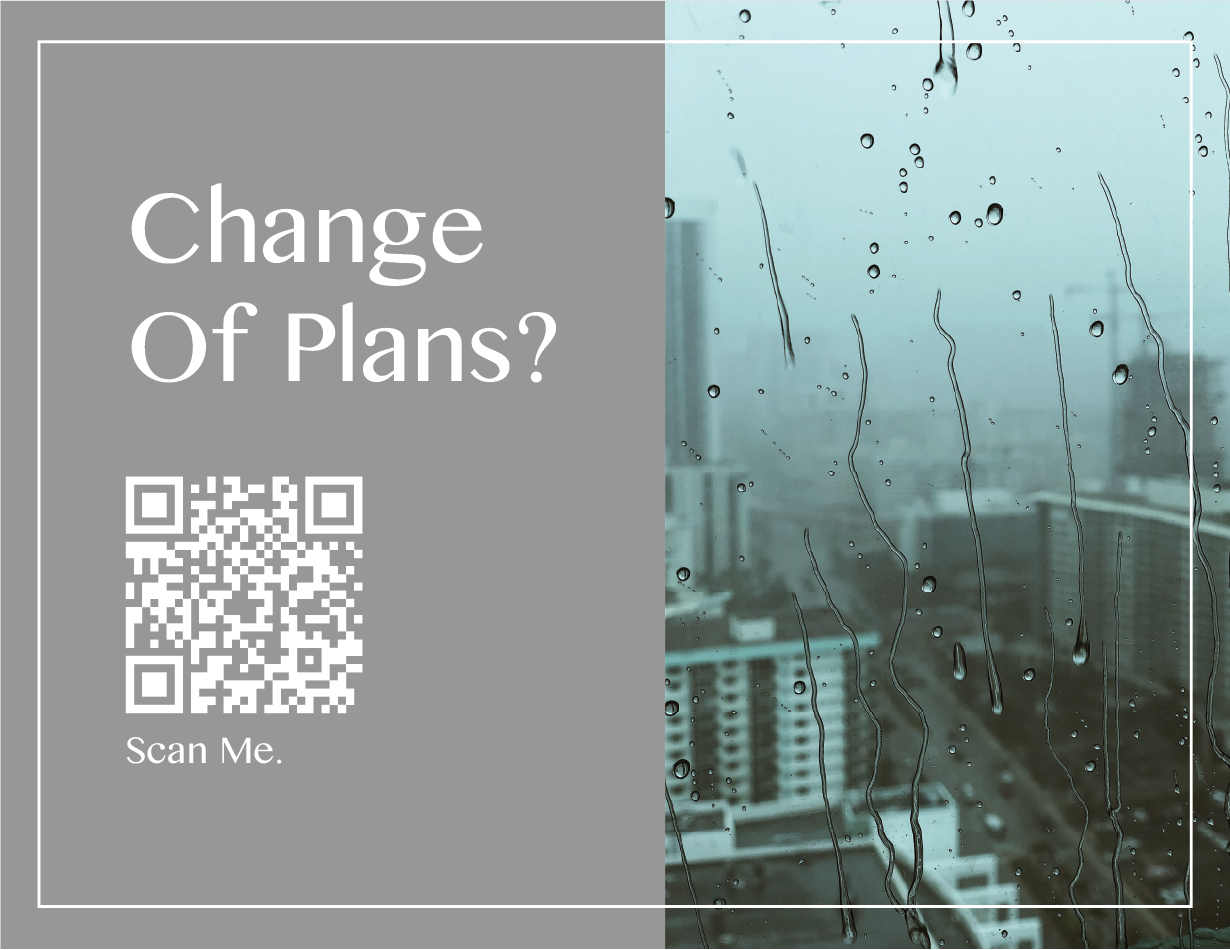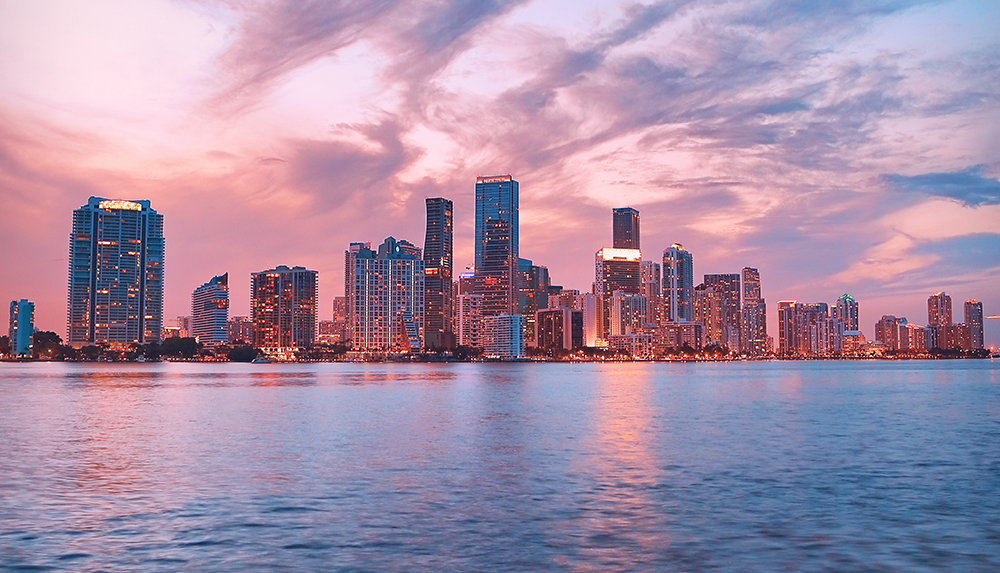 Miami: Sunset Cruise
Marvel at the Miami skyline as the sun goes down, on a 1.5-hour cruise in Biscayne Bay.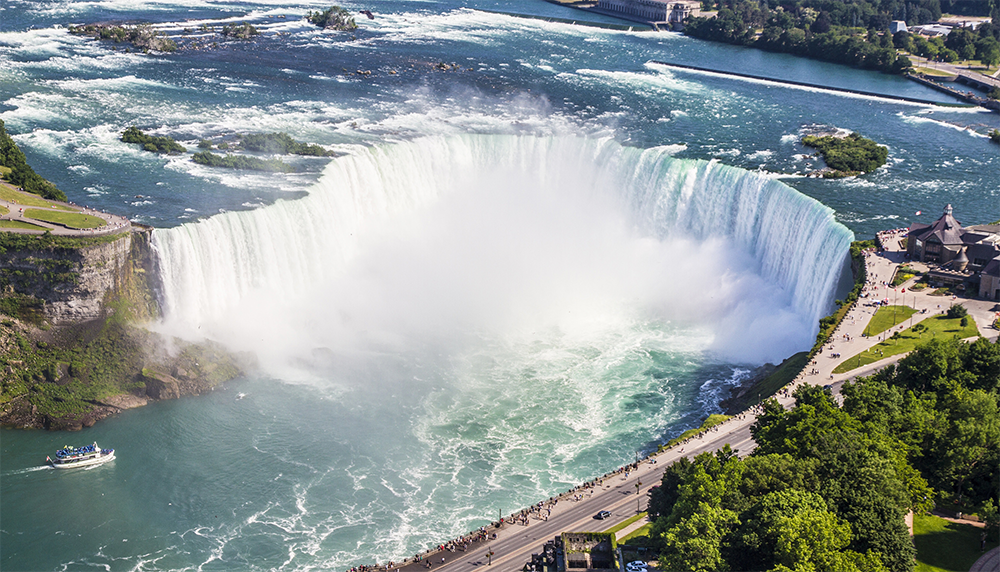 Niagara Falls: Sightseeing Tour
Experience the majestic beauty of Niagara Falls on the US side of the nature wonder on a small group tour.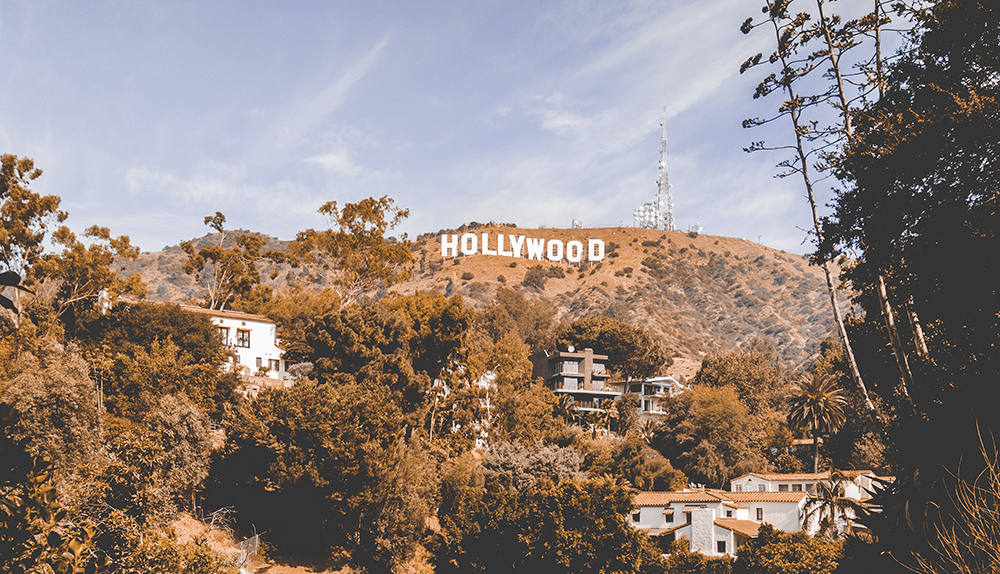 LA: Hollywood Sign Hike
Take in stunning views of Los Angeles from the San Fernandos Valley to Catalina Island and see the Hollywood sign from all angles.